Probably the most important part of a child's education is their learning to read. I know I have found intense joy when my own children have started to read or sound out/recognize letter sounds and words. Their eyes light up at the very fact that they are able to accomplish this.
Some of these letter sounds are hard for small children to pronounce and while most of them are able to learn correct pronunciation on their own, others have a difficult time. That is where Super Star Speech comes in. The introduction states that the "purpose of this book is to assist parents in helping their children achieve developmentally appropriate speech." I received the Super Star R&L book by Deborah Lott to review as part of the TOS Homeschool Crew.
While I was not really able to use this book as it is not currently a need in our home, I will be sharing my thoughts on this program.
First off, a small introduction and "how to teach/lesson plan" with this book is provided. This is especially helpful for those parents who have no experience with speech therapy. Mrs. Lott shares the steps toward teaching correct sounds and gives detail on how the steps are accomplished. She also gives reasons why keeping records on speech therapy lessons are important in order to note the progress the child is making. She provides a sample lesson plan for you to get your creative juices flowing.
Beginning with "R," you are then given helpful ways to teach your child how to place lips and tongue so that the R sound is produce. Following that is an R word list (helpful if you get stopped trying to think of more words that contain R! Think Mommy brain) and then the correct tongue placement for L and a word list for that letter as well.
Then comes what I think is the best part of this! Practice and games. It has been my experience that children learn better when they are able go about it in a fun, hands-on sort of way. Practice sessions in involve words that start or end with R or L and then move on to L or R blends. Sentences for them to read aloud for these two letters are provided as well. Then: games! Tic Tac Toe, Checkers, and a simple board game are given to reinforce your child's ability to correctly say R and L. I can easily see how this would spur a child on towards practicing towards correct speech.
This particular book, Super Star R&L, can be bought in a spiral-bound edition for $18.95. You can buy the eBook version for $12.95. To tag along with this book you can purchase additionally a Game/Picture pack for $5.95. Printed on heavy card stock you would not have to worry about printing out the games from the book. Also available are 90 page manual to help you identify errors in your child speech for $22.95. Books covering S, Z, Sh, Ch, J, Th, and a complete edition (with all books!) can be found here.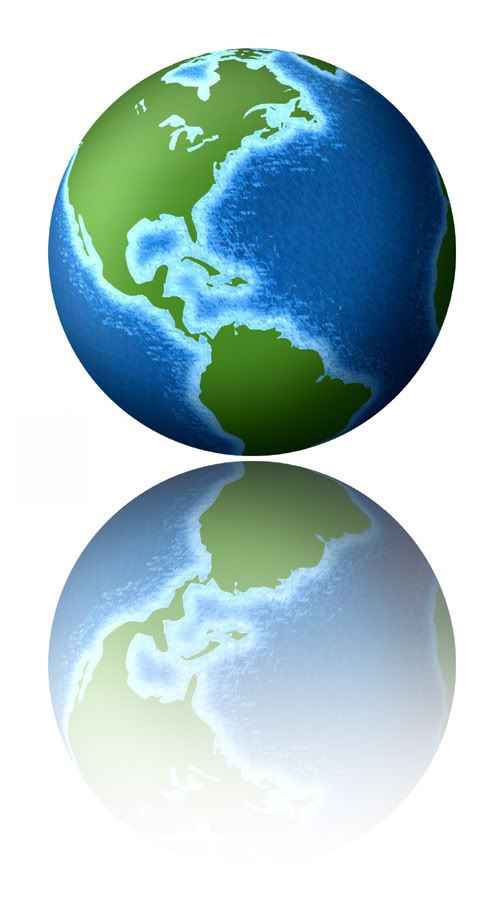 So today is "Earth Day." A whole day in which countries all around the world celebrate "awareness and appreciation for the Earth's environment." (From Wikipedia) As I perused Twitter and Facebook today I saw many greetings from one person to another which basically consisted of "Happy Earth Day!"
Started by a US Senator in 1970, it began as a political push to get environmental issues in the spotlight. I kind of chuckle at this whole thing. While I am all for taking care of where we live, the whole day is kind of backwards. Our earth, created by an omnipotent, all-powerful God, is very important. He made it, He sustains it. Yet where in all of the day's activities do you see any mention of giving thanks to that Creator? While people may not actually be worshipping the earth, per se, on "earth day," they are pointing out the importance of our earth without giving the proper acknowledgement to Him who made it.
As Christians we are blessed in that we personally are loved and cared for by our Heavenly Father, who is also the Author of this universe. We don't have to wait for one particular day to tell our children of all the amazing aspects of the planet we live on. Every time we read Genesis, or garden, or talk about the new baby coming into our life, we can see God's handiwork in every direction. At the same time we can remember that God commanded us to care for that which He had made (Genesis 1:28) and we can raise our children to be obedient.
Becoming a culture that takes proper care of Earth starts with bowing the knee to Him who made it. Let's not forget this.
(If you do not personally know our Creator and you would like to know more, please feel free to email me at wisdombegun at gmail dot com. I'd love to tell you more!)
"In the beginning God created the heavens and the earth." -Genesis 1:1
Photo credit: ba1969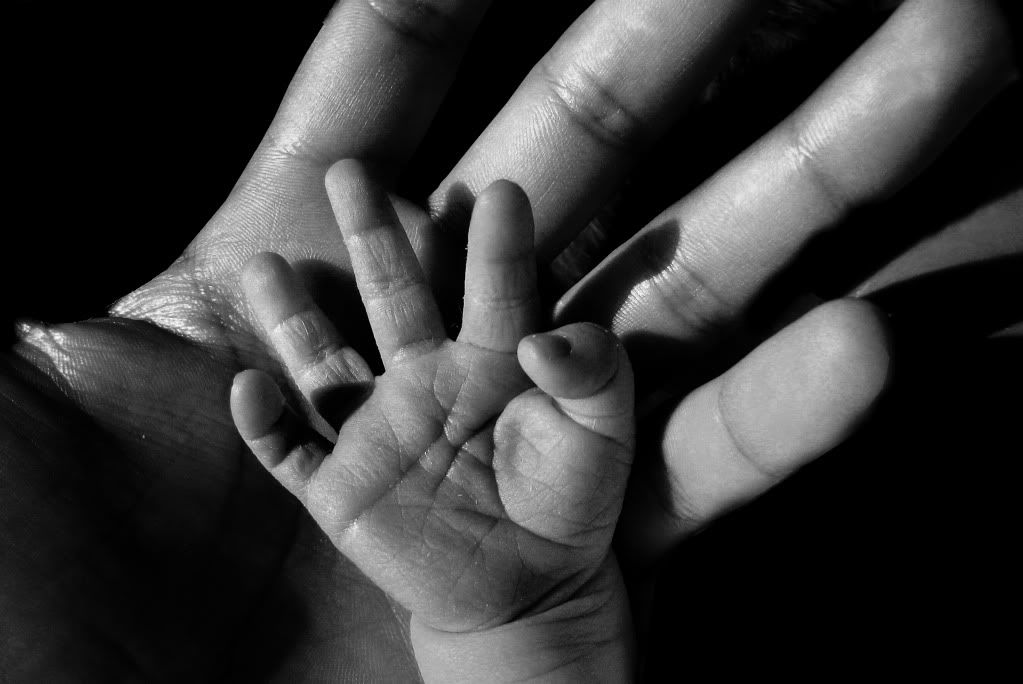 "Behold, children are a heritage from the LORD, the fruit of the womb is a reward." -Psalm127:3
It is with the most intense excitement that I announce that my husband, children, and I are expecting baby #5. We are so grateful that our prayers have been answered and that another sweet blessing is being added to our family. I covet your prayers during the early stages of this new one's life.
Photo credit: ugaldew
Below you will find a video on how to grow your own Salad Bowls (with a big thanks to my mother, who sent me this link). This is a perfect way to start your children in gardening. They will also love to make their own salads for dinner when they have grown the produce themselves. Enjoy!
I realize I have already posted three reviews today – Sorry! – but I would appreciate it if my readers would help me by filling out this survey. The results of this survey will help me gauge whether or not the new deals blog I have in the works will be helpful to those who visit Wisdom Begun. Thank you so much for filling this out.
Kimberly Eddy's Momma's Guide to Growing Your Groceries is an excellent book for those beginning gardeners who have the passion to feed their family from a home garden. I wish I had had this book years ago as it very clearly lays out the best way to start a garden for someone like me who has very little gardening experience. If you don't know where to start growing plants to use for food then I highly suggest this eBook.
Mrs. Eddy begins with a chapter on how to objectively look at growing food for your home. She gives examples of going through her pantry and noticing what her family did and did not eat and the notes she made in order to make her garden a better fit for next year. Moving on, she explains how to choose the best location for your garden and how to begin making a plan of where things in your garden will go.
Gardening "jargon" oftentimes found on bookshelves in libraries and book stores make those of us who aren't experienced feel behind even before we start. Technical speak can cause the most determined of us to give up before we begin and to feel defeated. This Growing your Groceries eBook is written in such a way that you can learn practically and easily just what steps need to be taken and how to go about starting a successful garden. You won't stumble over unfamiliar words or processes that the novice gardener will not know. I especially appreciated her section on Fruit Trees and Espaliers because it was straightforward and I have not found before now such helpful instructions on this subject before.
Information on dirt, herbs and flowers, climates, food preservation is offered and helps one choose what exactly your individual family can and should plant. There is also one whole chapter called "What do you need to grow?" that is entirely dedicated to guiding you towards making the best planting decisions. 6 questions are provided that give you a chance to think through the necessary processes towards making this garden to be the most successful it can be. Do you have a question as to whether you should start with seeds or plants? Mrs. Eddy provides information on this as well.
A list of "Helpful Resources" is provided at the very end is provided for those who would like more reading.
This is one eBook that I feel I cannot recommend highly enough. It is affordable – if you wish to download it is only $7.95 -, easy to read and understand, and was written with the family's best interest and best use of mother's time in mind. Mrs. Eddy has used her own expertise and experience to provide a practical manual that at 69 pages is small enough for busy mother's to find time to read. Make sure to visit this page and order it for yourself. She also has many other eBooks available to help homemakers in their journey towards providing the best that they can for their family!
*A copy of Momma's Guide to Growing Your Groceries was provided to me to review. The views contained herein are my own.*
Time 4 Learning's online Preschool program is an online area for your little ones who aren't quite ready for the more advanced educational programs. By signing in with their own user names and passwords, your preK child can do various games and activities that give them more practice in the following areas:
Rhyming
Weather
Feelings
Human Body
Space
Days of the Week
Manners
Time
Money
Nature
and more
Depending on the topic, your child may play or watch a Memory Match game, storybooks, short animated videos and other games and activities. This was definitely a fun program for my children and they could have spent a lot of time on the computer with them. The parent's center provides Lesson plans and tests, a Getting Started Guide, worksheets, and other ways to help you be involved in this online learning experience.
I am not much of a fan of online programs, especially for the younger years. I believe that these young ones do better off the computer, using their five senses and time spent with Mom or Dad on specific learning tools. I would not spend money on a monthly subscription for Time 4 Learning, even though the program was fun. But for those who want to introduce their child to using the computer and Internet, or just want some fun games and activities to reinforce learning, then this may be perfect for you.
Time 4 Learning is currently priced at $19.95 a month for the first child in a family. Each additional child is $14.95/monthly. This price is a deal breaker for me, personally. I can't imagine a family shelling out that much cash per month. I am rather frugal and if I were to spend this kind of money, I feel I would be better off using it towards books, supplies, or field trips for my kids.
Time 4 Learning's website can be found here.
*I was given a 30 day subscription to this program as part of the TOS Homeschool Crew. All opinions contained therein are my own.*
Due to be released soon, What Am I? is a book of short stories that follows the 1st Beehive Reader. Written in the same-style and containing the same unique artwork as the first, this second book is the perfect addition for home library shelves. Beginning readers are able to hold a high-quality book in their hands with cute short stories that reinforce the reading and spelling they are learning. This is designed to complement the All About Spelling curriculum, but can easily be used even if you are not utilizing the learning to read program.
Sally loved this book, as did I. The Skunk Hotel story was really cute.
Some more titles in this book are:
Matt the Musk Ox
Pine Tree Pet Shop
The Bake Sale
There are also a number of small poems at the end of the book.
This book will be released any day now. I urge you to keep checking the All About Spelling Website for announcements on it's release. Also coming soon, in Winter 2010, is the brand new All About Reading program. I am very excited about this. The All About Spelling program is a curriculum that I love and has taught Sally to read and spell very efficiently and so I am looking forward to learning what All About Reading is going to do.
*I was given this advance copy of What am I? a collection of short stories to review as part of the TOS Homeschool Crew. The view contained herein are my own.*
Bogart Family Resources is offering a free downloadable book entitled What About Penmanship? A Guide for Homeschooling Parents for free. This eBook is 109 pages long and includes information on how to choose a penmanship style to learn, penmanship styles, and free copywork pages. You can find it here!
*************************
Please note that I have not personally read this nor do I have any experience with this particular website. The views contained on the Bogart Family Resources and in the free download are their own.
We have always encouraged our children to do things with a "happy heart" (a phrase taken from Veggie Tale's Madame Blueberry.) Chores, serving family members, and school work must be accompanied with the right attitude, the one that truly brings honor to Him who made us. Grumpy faces, scowls, and moaning and groaning are not allowed.
Yet often I forget one of the most important ways to teach my children how to have this genuine joy for doing what they are asked to: my own happy heart. How often have I grumbled as yet another dish is dirtied? Or when water is again spilled on the table have I moaned at one more thing that must be done? When nap time hasn't gone as well as I would like I have been known to scowl and stomp around the house, making everyone else as unhappy as I am?
It generally hits me when I see my children displaying poor attitudes that they may be picking up a bit too much on Mom's sin. I could gloss it over and tell myself that I'll "try harder next time." Or I could recognize the extreme seriousness in not showing our children the right way to live.
Moms, when your babies and young ones watch you they are learning how to behave, believe, and how to have the right (or wrong!) relationship with God. Just as they are being taught their ABC's and 123's through repetition the continuing pleasant or poor attitudes on our parts are burned into their memories. As I have said before, mothering is serious business. Sure we will make mistakes and we will not one of us become perfect. But we can point our children to our sinless Parent while we ask for forgiveness and strive to better model for them just what God expects of us.
Being a mom is hard and exhausting and continuously reminds you of your humanness. But all the hard work now, whether in training them, or encouraging them, or living out before them self control can have eternal consequences so worth the price.
"Do everything without complaining or arguing. . ."-Philippians 2:14
Photo credit: drniels