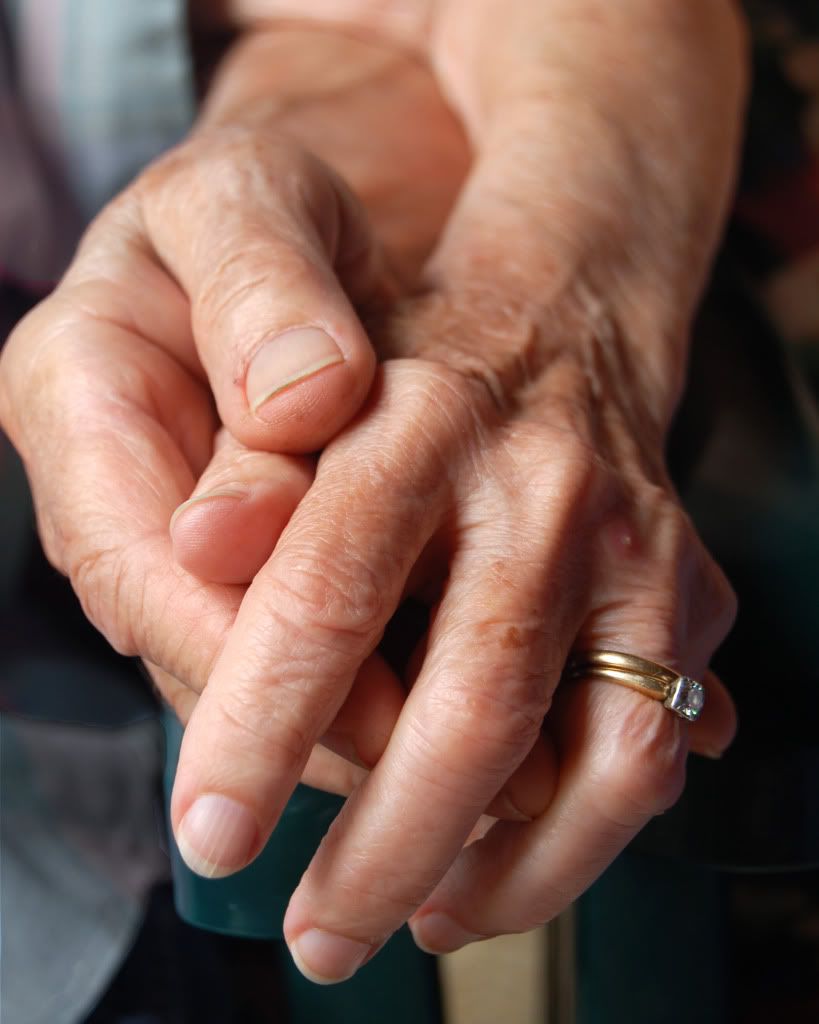 I asked "Where are all of the older women?" My reference to Titus 2 and the command given to women who are wiser and have been there, done that was a plea. Today is different. I want to address an issue with us younger women today. And this may be one reason why the older women are so hesitant to teach us.
Unteachable spirits. Yes, you heard me right. Some of us just do not want to be given wisdom.
I had a friend once who was always complaining how the older women at her church kept "telling [her] what to do." When I explored a little bit more it turned out that these women were providing advice when she mentioned problems with her children, homeschooling, marriage, etc. Giving from their experience and years they were giving her the gift of wisdom. She just did not want to hear it because she had an unteachable spirit; a heart that rebelled against honest, loving wisdom.
Just what is a teachable spirit? Proverbs 1:5 says
"A wise man will hear and increase learning, and a man of understanding will attain wise counsel. . . "
Further down the passage, at Proverbs 1:7b:
". . .but fools despise wisdom and instruction."
A teachable person is someone who seeks out "wise counsel" and literally opens their heart to receive instruction. While there are many wise younger people, you just cannot exchange that for the experience and wisdom of those who are older. Our society curses and mocks aging. It is seen as a terrible thing, something to be stopped. (Just look at all of the anti-aging products on the market!) Yet the Bible views growing older differently:
"The silver-haired head is a crown of glory. . ." -Proverbs 16:31a
[quote]
If you are a young mother (or a not so young mother!) and you need guidance, I implore you to learn from the older women at your church. Walk straight up to them and ask them questions. Do not wait for them to come to you. Pray and ask God to provide instruction from the older women you know and at your church. Ask Him to open your heart and give you a teachable spirit.
I have had the blessing of Titus 2 women in my life. I had two wonderful, godly women I learned from at my last church. My mother has also given me wisdom when I have needed it. These women have blessed my life in an amazing way and I have -I hope!- matured wonderfully because of their instruction. It is not easy admitting that you just do not know and sharing with someone else your inexperience. But you know what? It's okay.
Just as you want your little ones to open their ears and listen to your instruction you should open your heart and learn as well. The beauty of this life is that we never lose the opportunity to learn new things, to grow and gain new branches. We do not have to remain stagnant and mired in our own ineptitude. God provided a way for us to go this journey leaning on the wisdom of those who have gone before.
I do not know about you but I find this a wonderfully rich blessing. Don't throw it aside. Count it a gift and grow.
PS I know the above picture are the hands of someone elderly. Just keep in mind that there may be a woman who is only a few years older than you that may be wiser and have more experience that you.
Photo credit: juliaf
If you enjoyed this post, make sure you subscribe to my RSS feed!