[et_pb_section admin_label="section"]
[et_pb_row admin_label="row"]
[et_pb_column type="4_4″][et_pb_text admin_label="Text"]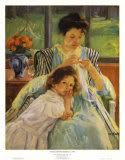 I am in the phase of life where life seems to revolve around diapers, training, endless hours of reading books aloud, and little to no time for personal hygiene. No complaints here, just "stating the facts, Ma'am."
Because my life is at this particular point, I get told often one of two things:
It gets easier, and
Do not miss out on the now. They grow up too fast.
This post is not intended to argue either of those two points. To be honest, I recognize the second statement often enough to not debate the first. My oldest is fast approaching young womanhood and there is nothing I can do to stop it.
What is never said to me, however, is one important fact that may help other young mommies as they deal with the here and now: the here and now will bring about much personal fruit. Not following me? I will try and explain.
I am not the person I was when I got married seven years ago.
The Kelly of Seven Years Ago was different on so many levels when compared to The Kelly of Now. When I married I was full of self, lazy, and had no idea what I am doing. While I would like to say that I am now selfless, never lazy, and have total realization of what I am doing, I can't. Only Jesus could claim those traits. Instead, I will just say that I am less selfless, less lazy, and have a smidgen more idea of what I am doing. What changed? What made the difference between the Then and the Now?
I take no credit for my change. It is by the grace of God and the Holy Spirit's work in my life through these early years that I can see any difference between who I was then and who I am now. These early years should not be wasted on waiting for the "easier" years and miring through the seeming drudgery of cleaning and child care. These early years are so much more.
What are they?
A time of learning. Being pulled at and stretched so thin – physically, mentally, spiritually. Running on your two feet all day long for days on end. Morning and night. With rarely a bathroom break or time to sit for 5 minutes.
The never ending demands of raising little children are not wasted moments. They are tools of change. You have a choice. You can either change for the better or waste the many learning opportunities feeling sorry for your lot in life. These years are a time of great opportunity. And you will never get these years back!
Let me encourage other young mothers to take charge of these learning experiences and enjoy them. These little ones are God's and yes they demand an awful lot from us. Realize how God is changing you through service to them and be joyful in the fact.
A few practical ideas:
When you are in the thick of things, take a moment to just

step back and reassess

. Where is your heart? How is your attitude? What can you learn and take away from what is going on?

Talk to your husband

! Ask him if he sees any areas you are struggling in and how you need to change. Ask him if he has seen any positive change.
Read God's word

daily

. I cannot stress this enough.

In the Scriptures

you will find the energy you need to apply God's truth to your daily life. Reading about the fruit of the Spirit (Galatians 5:22-23) is especially helpful.

Pray

. Pray. Pray. Seek God in all that you do. Ask for His help and guidance and strength to not just "get through" your day, but to joyfully be molded and shaped during the day into the person that He wants you to be.
Galatians 5:22-23 "But the fruit of the Spirit is love, joy, peace, longsuffering, kindness, goodness, faithfulness, gentleness, self-control. Against such there is no law."
Photo courtesty of: allposters.com

If you enjoyed this post, make sure you subscribe to my RSS feed!
[/et_pb_text][/et_pb_column]
[/et_pb_row]
[/et_pb_section]